Hi, if you check the history and balance of the current account (a local friend of us that reported the unusual result in his Cesium balance):
Public Key: 3adHHceuxZufD1Bztqiitm444wbDxN4EDqUcfzkpiBbV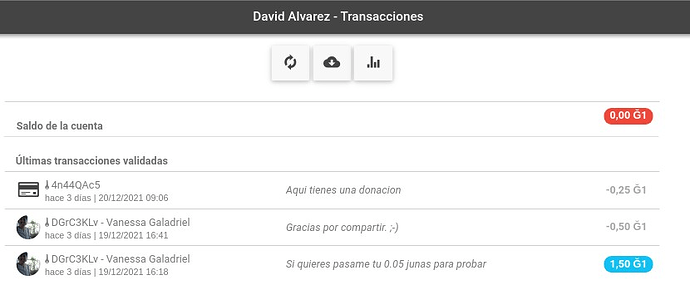 How can he received 1,5 g1 , and transfered out 0,75… but the balance is 0,00 ??
I thought it was a Cesium bug but not, silka also showed 0,00 in the balance, so it had to be from the Duniter blockchain…
Then I transfered 10 g1 to see if the balance went to 10,75… but not, it is only 10
Did it happened to somebody? what is happening ?
Thanks.