Hello everyone, I'm the same JBitD as this YouTube channel, which
I can verify with this photo, since the site's name is on the same instrument as in the videos I've uploaded.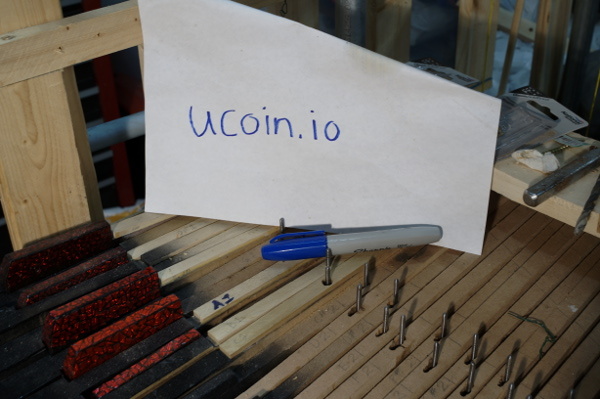 I have an H8QME-2+ quad socket processor which was a minecraft server for a short time, but it was very laggy and took a few seconds to even place a block so I shut it off and it's been doing nothing for months. But I'm interested to see how this project will develop so I decided to turn it into a node, and now that some bugs are fixed I can see it in the client!
Here are some photos of the very messy setup.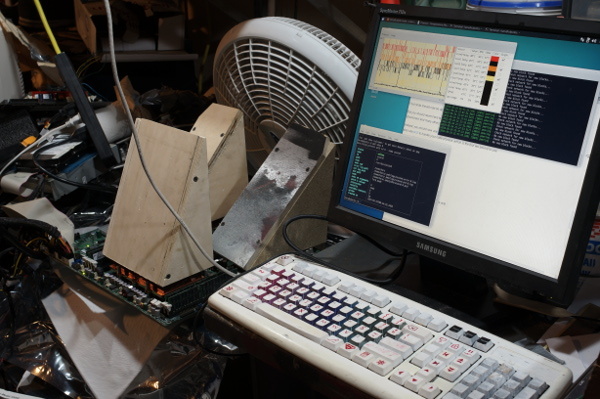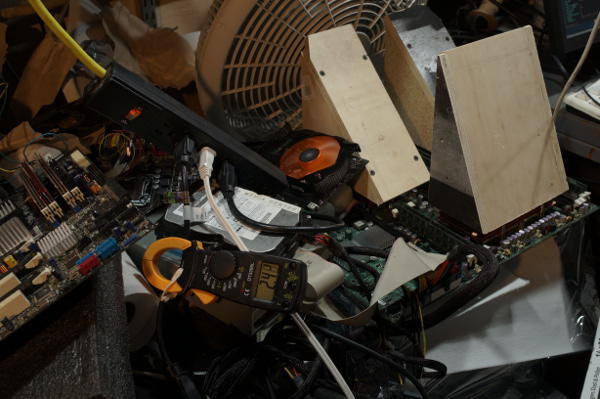 With the shrouds removed for a moment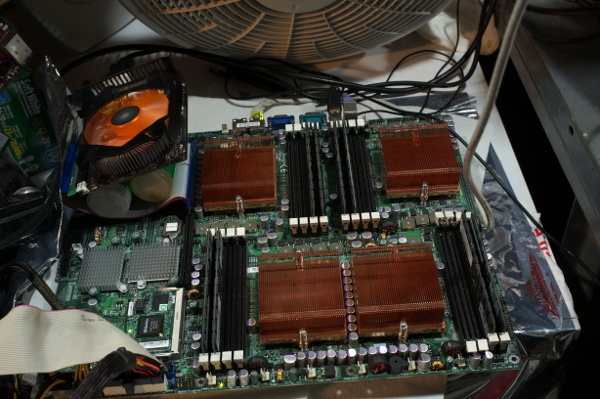 I hope there is something in place to prevent 51% attack because if the other 5 nodes are desktops then this probably equals their power if I were mining. Right now it has dual core processors but they can be upgraded to 6 core. These used servers are still being sold on ebay with 16GB ram, AMD 8216 2.4GHz CPU with heatsinks just like I have for $99. Of course they were made in 2006 and who knows how long they've been on in a hot data center so it could die at any moment, but you can get a lot of processing power for very little money this way.
It would be nice to see what other setups look like.
Have a good day.