Hello everyone,
Sakia 0.30 is there !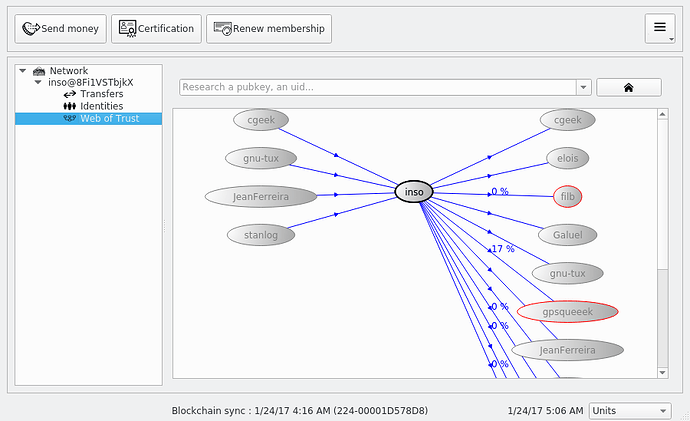 New features
Sakia is finally being released on its new version. A lot of work has been done on this one and I hope you will like it :
A new UI which should be easier to understand. Inspired from thunderbird, every information is now available fast.
The possibility to handle your wallet in the same interface than your identity. It is advised to transfer your UD away from your main identity account to protect it from thiefts.
The secret key and the passwords are now both consirded secret and are no more saved on your harddisk. You will have to type boths, everytime ! This way I hope less users will forgot these elements of their accounts
Security has been enhanced and data is now being verified against many nodes on the network.
You do not need to know the adress of a node to create a new connection. Sakia is plugged by default on Ğtest currency.
And overall, less bugs, more stability A lot of background job, like code rewriting and refactoring, has been done.
Instructions to install
You will have to remove your old Sakia directory before installing this one, even if you used the beta version.
On windows, the paths to remove is %APPDATA%\sakia directory.
On linux, you will find it in ~/.config/sakia
You can then install Sakia as usual. Download it from github for your OS : https://github.com/duniter/sakia/releases/tag/0.30.11
In next versions, this won't be necessary and data will be upgraded by itself.