Hi,
Comparing my transactions in Sakia 0.20.2 and Cesium, I noted a strange difference. It might be my incomplete understanding of the difference in referentials (Units/DU/Relat) but to show you what I mean, I've made a few screen prints.
Here in Sakia, note the deposit of 189 845 TN by Juan on 30/06 :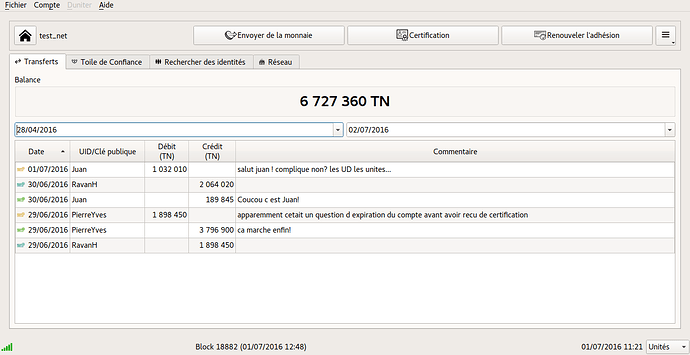 When I compare it to the same transaction on Cesium (displaying in TN, there is a comma which does not show in Sakia. Why?) it shows me 1 898,450 TN, which (if we ignore the comma) is 10 times as much!
The weirdest thing is that it concerns just one transaction, not all. Has anyone noticed discrepancies like this before?
I reported the issue on https://github.com/duniter/sakia/issues/477